Supreme Orthopedic Systems, Inc. is the region's gateway to orthopedic education. With our manufacturer's support, we are able to facilitate the hands-on technical education necessary to ensure that equipment innovation is met with practiced skill at our NEW headquarters and BioSkills Training Center in Columbia, Maryland, our BioSkills Training Center in Richmond, Virginia, and through our Mobile Lab and Portable Training Program.
Throughout the Calendar year, Supreme Orthopedic Systems hosts courses instructed by local and national thought leaders in the Surgical community. Course curriculums reflect current topics in Orthopedics and enable an open forum for discussion and hands-on instruction.
Supreme Orthopedic Systems supports and embraces Resident and Fellowship Programs throughout the region by providing easy access to our BioSkills facilities. Our locations also serve as adjunct facilities for OR staff training and various independent organizations as well.
Contact your representatives for upcoming Courses and registration details or call Garvey Stenersen at 410-442-0021.
ARTHREX
Naples, FL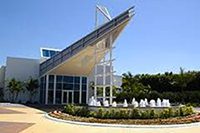 ARTHREX facilities offer single-day courses and symposiums for sports medicine, shoulder and elbow, knee, hip, extremity procedures, shoulder fracture and arthroplasty, and biologic augmentation. The incredible Conference center in Naples, Florida can provide an intimate learning experience for the individual surgeon or host up to 100 surgeons in its Naples, FL Conference and Training Center. Arthrex has additional training centers in California, Arizona, and Colorado. Additionally, you will find Arthrex product engineers and representatives providing support at a variety organization sponsored events and skills labs.
SUPREME ORTHOPEDIC SYSTEMS, Inc.
Columbia, Maryland
Our NEW administrative headquarters and largest of our BioSkills Training Center, is conveniently located in Columbia, Maryland off of the intersection of Interstate-95 and Route 175 in the Columbia Gateway Business Park.
SUPREME ORTHOPEDIC SYSTEMS, Inc. – South
Richmond, Virginia
Our Virginia office is centrally located in the Glen Allen community of Richmond. The BioSkills Center here offers an intimate 2-station cadaveric workshop to enhance the educational experience.
Both of our our BioSkills Training Centers offer isolated conference and presentation space for didactic sessions and cadaveric workshops with Live Surgical Demos, arthroscopic skills training, technical detailing.
Here, surgeons can preview and trial new products in the privacy and safety of our state-of-the-art facilities. Surgeons can review existing techniques and hone their skills to stay on the 'cutting' edge and further improve their surgical outcomes.
Since 2001, we are proud to have enabled the hands-on training and continuing education of hundreds surgeons throughout the Mid-Atlantic Region.
VIRTUAL SURGERY
An Arthrex APP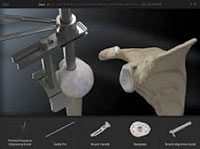 Available for download through the Arthrex website, this APP enables surgeons, and technicians and students to experience our surgical devices and techniques via digital animations and a unique user interface.
ARTHROBOX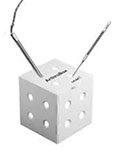 ArthroBox is a 4-dimensional arthroscopic training tool that enables users to practice and develop their triangulation skills and visual dexterity through the use of their laptop. Ideal for resident teaching, Supreme Orthopedic Systems offers the ArthroBox experience at both of its BioSkills Centers. Arthrobox is available for purchase through your Arthrex Consultant.

A comprehensive patient education resource, this interactive website enables patients to learn about the diagnosis and treatment of common sports medicine injuries. Patients will learn about the anatomy of the body and how a sports medicine injury occurs and is treated. They can review medical illustrations and watch animations of common sports medicine procedures and then locate the surgeons that specialize in a particular technique or pathology, by zip code. Patients can even create their own personalized PDF folios with treatment option and surgeon contact information.
OrthoIllustrated is one of the 1st physician interfaces that enables them to track their surgical outcomes via patient feedback delivered online. Surgeons can follow patients for up to 2 years post-op without their patients incurring the additional costs of in-office visits or the overhead of office personnel to facilitate.