Since its inception, Supreme Orthopedic Systems, Inc. has sought to represent manufacturers that not only offer innovative products, but those that have the best interest of the entire orthopedic community at the heart of their mission. In 2006 Supreme Orthopedic Systems became exclusive distributor for Arthrex, Inc. and its affiliates.

Incorporated since 1984, Arthrex has been a privately held corporation committed to just one thing: providing the finest quality products and educational services to meet the special needs of orthopedic surgeons and their patients.
---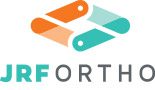 The Joint Restoration Foundation (JRF) offers joint repair specialists and their patients innovative biologic solutions to trauma, sports and age-related injuries through safe, high-quality allografts. JRF is the largest provider of fresh osteochondral allografts in the nation, and one of the largest providers of sports medicine allografts.
---

LifeNet Health, a non-profit global leader in regenerative medicine, is the world's largest provider of bio-implants and organs for transplantation whose mission is saving lives and restoring health by advancing the field of tissue engineering.